Autumn 2021 in Suffolk: What's on in West Stow and Bury St Edmunds
Posted on: August 10th 2021
While we're still very much enjoying the long days of summer, we're also starting to look forward to the crisp air of autumn and the warm palette of oranges and yellows that takes over Suffolk when the leaves turn.
Beautiful at any time of year, the Suffolk region is truly magic in the autumn, and there is always lots to do and explore—whether you enjoy a long walk or cycle ride, admiring historic architecture, or tranquil bird watching. We invite you to join us this year at West Stow Pods for an autumnal adventure—we're even offering a 10% discount on all mid-week stays in the month of October! Read on to learn more about what's on offer in our lovely corner of Britain this autumn.
Walk through myth at West Stow Country Park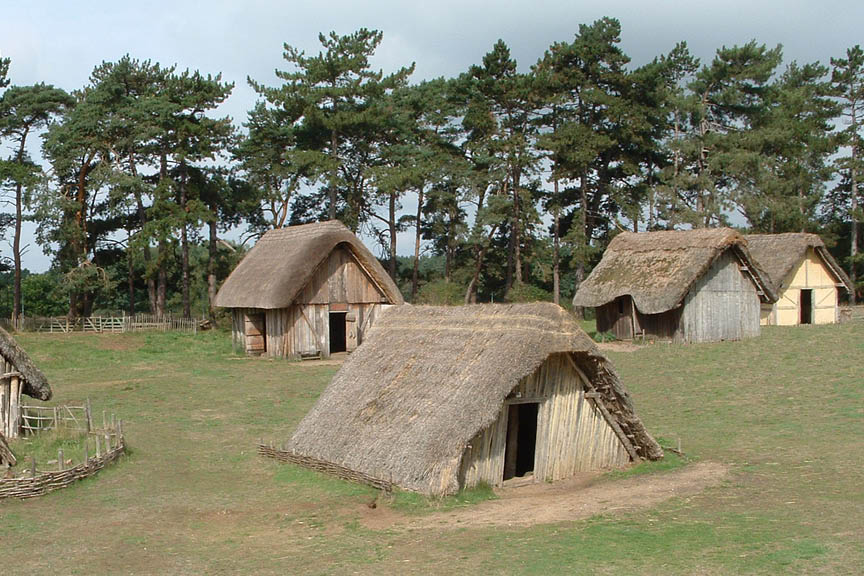 At West Stow Pods, we are fortunate enough to have the West Stow Country Park and Anglo-Saxon Village practically at our doorstep. The 125-acre park has both nature and history, with miles of walking trails through heathland and woodland, as well as an archaeological site that has been turned into an open air museum, bringing the region's Anglo-Saxon history to life. While we recommend spending a whole day exploring every corner of the West Stow Country Park and Anglo-Saxon Village, we have to highlight the park's Beowulf and Grendel Trail, which immerses walkers in the Old English Beowulf saga. We don't want to spoil the experience too much, but be on the lookout for dragons, monsters, and other mythical signs as you walk through the Breckland landscape at West Stow Country Park.
Birdwatch at Lackford Lakes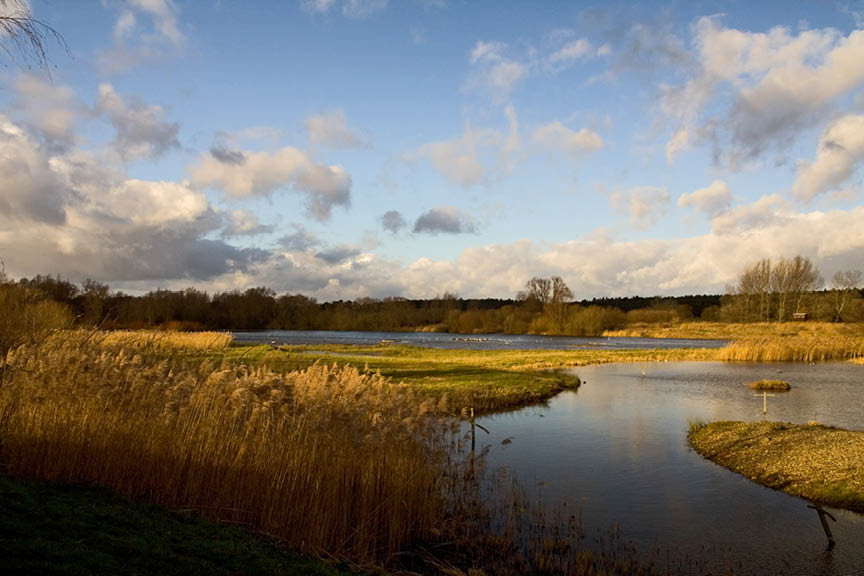 Just a five-minute drive (or 40-minute walk) from West Stow Pods, Lackford Lakes is a stunning nature reserve, comprising woodland, meadows, and, of course, lakes. The site is worth visiting at any time of year, with changing flora and fauna. We are particularly fond of Lackford Lakes in autumn, when the leaves and grasses change colour and different types of bird species make the reserve their home. From autumn to winter, Lackford Lakes is the ideal spot for birdwatching. Be on the lookout for birds like the wild goldeneye, goosander, lapwing, and shoveler. Lackford Lakes is free to visit and offers an accessible walking trail—the 1.5 km Kingfisher Trail. A charming visitor's centre is the perfect place to grab a cup of tea after a chilly day of birdwatching.
Experience a country estate at Ickworth House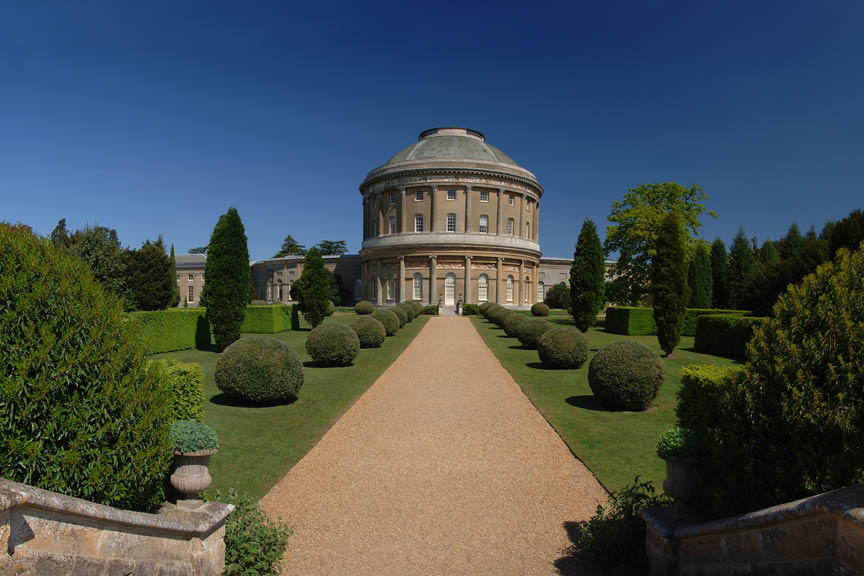 Built at the very end of the 18th century, Ickworth House is a jewel on the Suffolk horizon. A domed, neoclassical building that was once home to the Marquess of Bristol, the National Trust property also happens to be situated in the midst of a sprawling nature park and world-class gardens. Visit in the autumn to experience the parks and gardens at some of their richest hues. We also suggest taking a tour of the regal estate, not only to see true architectural feats, but also the house's great art collection. Follow that up with a scone and tea on the garden-facing terrace for a perfect day out. We'll also add that Ickworth House, Park and Gardens is the perfect place to watch sheep graze or even spot a deer!
Book a stay at West Stow Pods
Our West Stow Pods glamping site is ideally situated near all of these autumnal activities and many more! Really, all we want is to help people experience the charm and magic of Suffolk at all times of year. Our variety of glamping accommodations are perfect for those that want to stay immersed in nature—without sacrificing certain comforts, of course! Find out more about our cosy Mega Pods, the rustic Woodland Lodge, and enchanting Pod Hollow here. And don't forget to use our special 10% discount for any mid-week stays in October 2021! Simply email us at info@weststowpods.co.uk to claim your discount and make a booking.