St Edmund Pilgrimage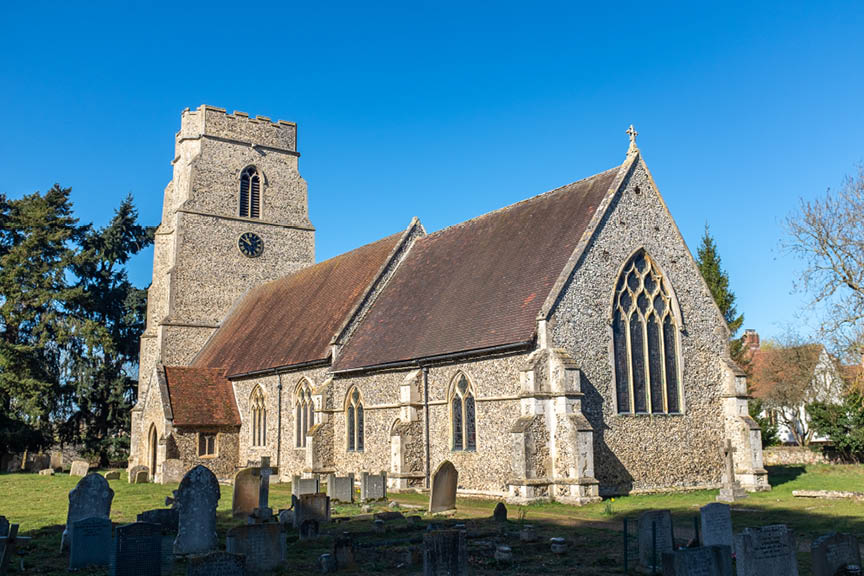 A popular walk, is the "St Edmund Way Pilgrimage". Britain's Holy Places are all connected by green lanes and public footpaths and the British pilgrimage is open to all, with or without religion.
St Edmund Way – 79 miles, 8 days – Manningtree to Brandon, via Bury St Edmunds. A Suffolk pilgrimage route via Dedham (East Anglia), Sudbury, Long Melford, Lavenham and Little Welnetham to Bury St Edmunds, where King Edmund is buried, having been martyred by the Danes in 869, and onward via Thetford, finishing at Brandon. This route follows several national trails, such as the Stour Valley path and Icknield Way.
2-day Version – Thetford Priory to Bury St Edmunds – 22 miles. This a modified section of the complete route in order to take account of English Heritage sites in Thetford. You begin at Thetford Priory, an important medieval monastery, near the Priory of the Canons of the Holy Sepulchre, who aided medieval pilgrims to Jerusalem. Next is the medieval stone Barnham Cross that marks the boundary between Norfolk and Suffolk, and along the Icknield Way through the King's Forest to West Stow, a reconstructed 5th-7th-century Anglo-Saxon village. A succession of four beautiful Suffolk churches follows before you arrive at Bury St Edmunds, with its ruined abbey standing side-by-side with the cathedral, where you can hear its choir sing evensong. (See here for more information https://britishpilgrimage.org/portfolio/st-edmund-way/and in particular thanks to 'Guy @PilgrimTrust' for the photos)