Peter Pan's Roots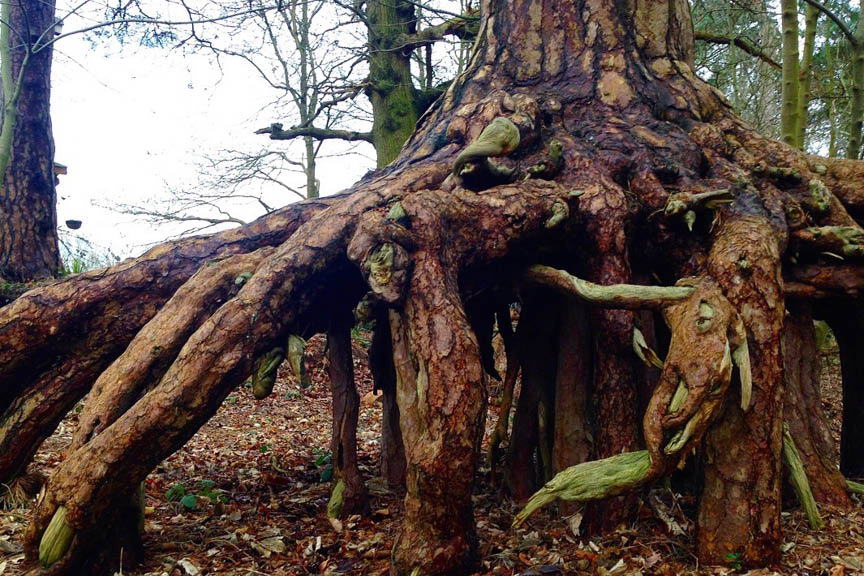 Immersed in the trees and calm at West Stow Pods, there's no denying there's a feel of magic in the air. And it's not solely because of our recently built Pod Hollow dwelling. No, the magic at West Stow Pods goes back much further, to one of West Stow's oldest residents, one with deep roots in the area.
Towering high, the magical resident is an old Scots pine tree, whose iconic roots grow up and out of the ground, creating a maze-like canopy for small forest creatures. Locally, these Scots pine roots are actually known as Peter Pan Roots. And for good reason!
In the mid-1890s, Peter Pan author J. M. Barrie is said to have visited the West Stow school house, just yards away from the West Stow Pods glamping site. Local people say he was visiting a headmistress he was acquainted with at the school and came upon the twisted roots of the Scots pine while walking through the woods. The tree's magic is even said to have inspired an illustration in the first edition of Peter Pan!
Location: West Stow Pods, Suffolk