Lackford Lakes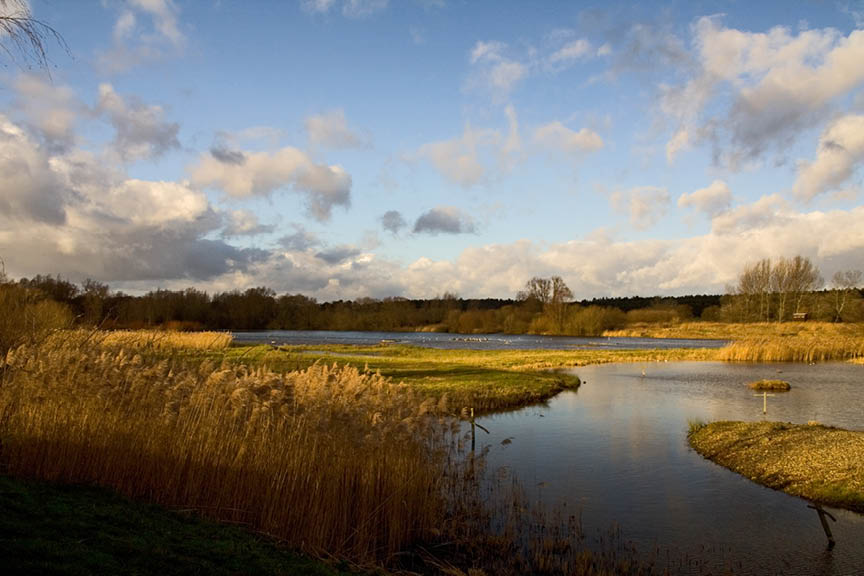 Just two miles from the West Stow Pods glamping site is one of Suffolk's most beautiful wildlife spots. Lackford Lakes is a picturesque area of English countryside made up of an expansive landscape of lakes, meadows, reeds and woodlands.
Lackford Lakes is also home to diverse wildlife, and visitors can find pleasure in spotting different bird species, insects and perhaps even otters! (Insider's tip: spotter sheets are available at the Lackford Lakes Visitor Centre and binoculars can be hired for bird watching!)
The Suffolk Wildlife Trust is open all year round and hosts a number of events for children, teens, adults or whole families. A small café serves cakes, coffee and other treats. Please note that dogs (with the exception of assistance dogs) are not permitted at Lackford Lakes.
Location: Lackford, Suffolk