West Stow Pods: a quiet, dog-friendly glamping site fit for anyone—any time of year.
Posted on: August 14th 2020
Written by: John Hasznosi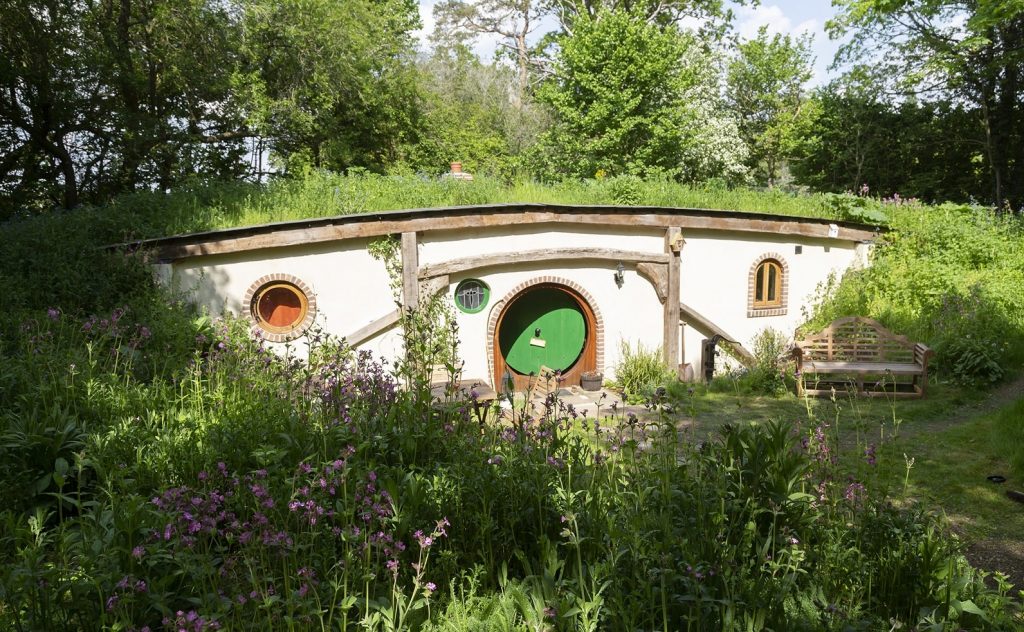 Being from North America—and as someone used to a (slightly) more predictable climate—I find that UK weather can be a challenge when it comes to long-term planning for outdoor trips. Enter the relatively new craze of "glamping", aka "glamorous camping".
Of all the glamping sites to be found in the UK, West Stow Pods is truly something special. Once at the site, if you take a short walk from the nearest MegaPod, you'll find yourself at Pod Hollow: a Hobbit hole-inspired accommodation, and a place I was fortunate enough to book for a few days last Summer.
Tip: If you do plan on staying at Pod Hollow, make your booking well in advance! This place is extremely popular, and for good reason!
When I first saw Pod Hollow, it didn't just take me back to the films; it felt like I was literally standing in Middle Earth. Bypassing the warning that I shouldn't enter "except on party business", I made my way through the heavy round door and stepped inside.
The first thing that strikes you is the gorgeous woodwork. The paneling along the rounded walls and the beautiful hardwood flooring is truly stunning; the craftsmanship behind it is superb. But the real magic, for me, is in the careful attention to detail. Walk around and you'll see all sorts of clever little additions.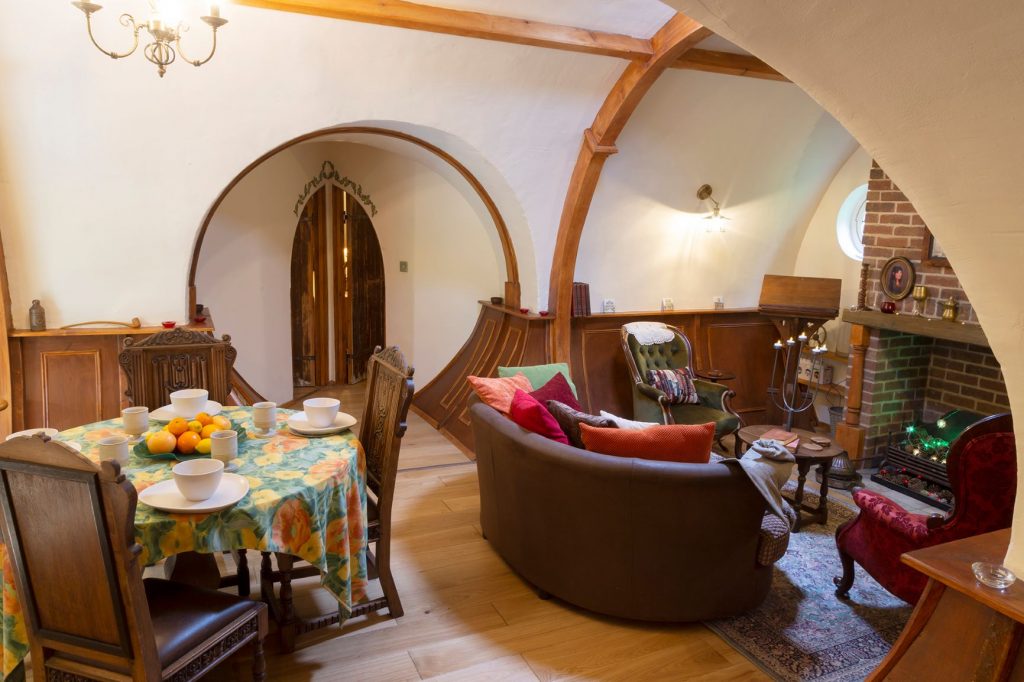 There's a map of the Lonely Mountain on the wall, wooden chests where you can hide the One Ring, carefully chosen Hobbit-style furniture (hand-picked, I was told, by a member of the Tolkien Society for accuracy), and a family portrait of Bilbo's mother over the mantlepiece. There's even a plastic replica of Sting near the door, just in case.
All of these features are, of course, complemented by the comforts you'll find at home: a fully working kitchen, complete with refrigerator, oven, microwave and hot running water; a full bathroom with a hot shower, toilet and basin; and not one, but two bedrooms complete with large, queen-sized beds.
If sleeping in a Hobbit hole was ever on your bucket list, you can't go wrong with booking your stay at West Stow Pods. I highly recommend it.